Landing the best investment banking internships in Asia is similar to landing a Summer Internship Analyst (or other iBanking position) in New York and Wall Street investment banks.
This is mainly due to the corporate structure of the hiring companies, which run vastly similar operations across the globe.
This is how the interview process goes down at each stage:
Stage 1: The on-campus interview.
Typically, the recruitment process starts with interested financial companies visiting your school campus.
The recruiters will hold a live, in-person interview, and, more often than not, they'll be graduates returning to their alma mater—so, chances are, they'll want to find successful candidates from their old school.
Usually, these interviews will focus on the 'harder' or more 'technical' skills, like valuation and accounting (yes, you should expect accounting questions even if you've never taken an accounting class in your whole life).
The questions are at a basic level, but you do need to familiarize yourself with some elementary concepts before the interview:
Offer a rundown of the financial statements.
Explain the importance of the cash flow statement and pinpoint its connection with the income statement.
Based on the example of a fictitious transaction, explain the critical accounting steps it entails.
If one company has $100 in assets and the other has $200, which one has a higher value?
Valuation questions depend on your level of expertise in the field, i.e., the quality of your school and your coursework.
If you're a finance major, expect the typical interview questions to be more difficult.
Explain the valuation process of a company.
In an unlevered DCF analysis, which discount rate should you use?
Which cost runs higher: that of debt or equity?
How are equity costs calculated?
How is beta calculated?
How is an unlevered free cash flow calculated (for a DCF analysis)?
Is a multiples analysis relevant for companies whose cash flows are historically negative?
Stage 2: The second live/phone interview.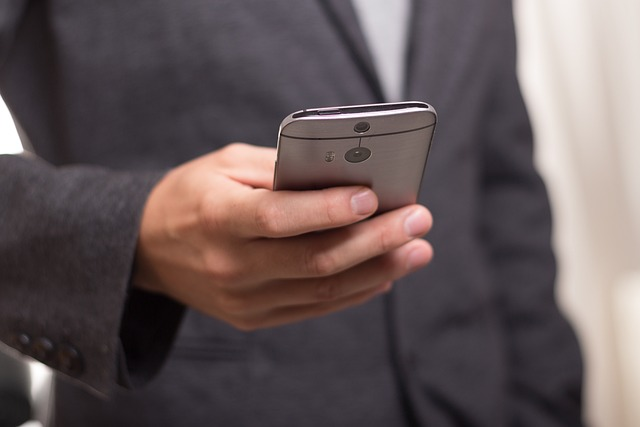 While these delineations don't always work as such, sometimes, you might only be asked 'soft'/qualitative questions during the second part of the interview.
They aim to determine whether or not you'd be a good fit for the bank you're interviewing with.
It's essential to show that you align with their values and could work well as part of their team.
Why did you choose this investment bank?
(If applicable) why is your GPA so low?
When did you show excellent leadership skills?
Are you comfortable working with numbers?
Why do you want this internship?
Why did you apply to this particular bank?
How was the bank affected by the recession?
What company would you invest money in now if given only one choice?
Who is your most significant influence in life?
When was the last time you failed to meet a deadline, and how did you handle the situation?
How did you choose your school?
What skills do you think you need to succeed in this position?
Stage 3: The Superday.
Finally, some banks choose to fly out candidates. They're highly interested in a hotel close to their most significant local branch.
There, they organize a networking event, which might look like a party/happy hour (and is one)—but should be approached like an interview.
This means that keg stands are best avoided while you're allowed to have fun. Good luck!
The typical investment banking internships process: 5 tips
#1 Try to work on as many deals as possible
This won't be possible too often—at least not in the 'real' way, involving financial modeling, analysis, and equity research.
Most of the time, you'll be stuck doing assistant work for a full-time Analyst.
Your work will involve a ton of research, from finding out the size of the Slovak mobile market via Google to asking seasoned colleagues around the company for their opinion on the best private equity product for a specific client to accessing company databases for the historical record of satisfied customers.
Why is this the case?
Because it takes less time to have a baby (9 months) than to close a global investment banking deal (10+ months and often over a year).
Why should you embrace all this grunt work?
Because it pays off, and you never know when that full-time analyst you're shadowing might ask you to help, even with an LBO model, once you've gained their trust.
#2 Try to do as much Excel work as possible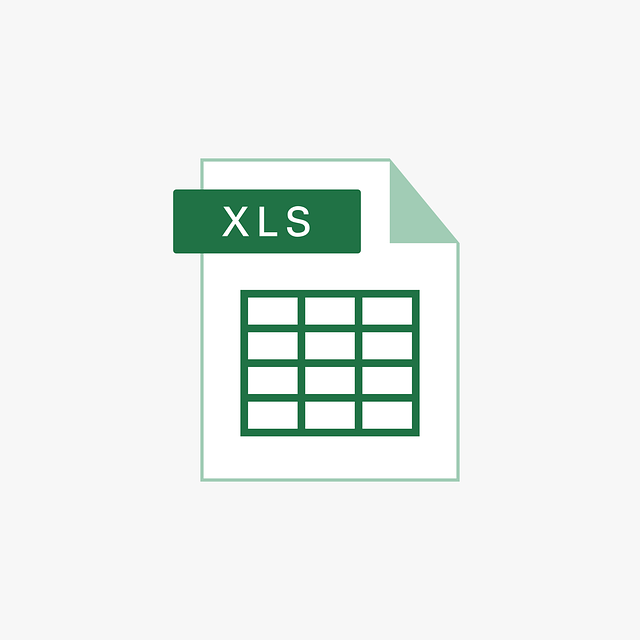 This follows on the above pointer and cannot be stressed enough.
Creating spreadsheets with company valuations, merger/acquisition financing, and sometimes even more complicated stuff is the bulk of what you'll be doing as an investment banking analyst program intern.
And that, as also pointed out above, is an excellent thing for your resume as far as private equity careers go.
Remember: whatever you do, and no matter how urgent your deadline, if you don't know how to format or calculate something in Excel, never ask a higher-ranking staff at your company.
Always stick to asking for help from a fellow Analyst, unless you enjoy being laughed at.
#3 Don't waste your time on pitches
That might sound counter-intuitive, because, after all, pitches are high, right? They mean you might be part of a team winning a new deal. Well, sure—but the truth is no one cares.
In earnest, most pitches are prepared within 2-3 days, so cramming a lot of them during one internship will just make it seem like you took the easy way out by doing the simple, short-term work.
Meanwhile, you'll be doing the equally simple grunt work (research, meeting scheduling, note-taking, and, of course, Excel, Excel, Excel), but the mere fact that this counts as deal experience is worth your weight in gold.
#4 It's all in the attitude
Does this sound generic and banal? Too bad because it's incredibly accurate.
Smile.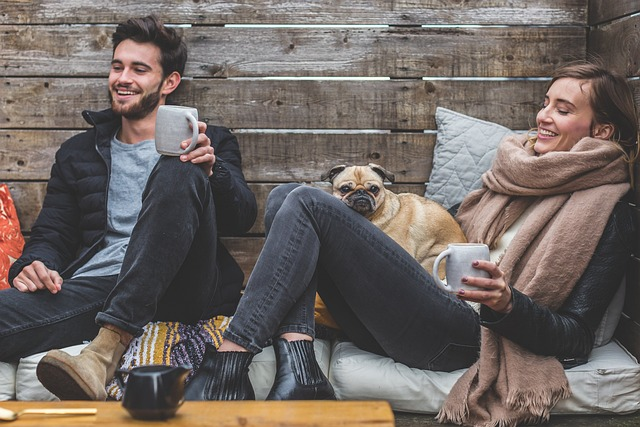 Full-time analysts might resent you for it, but the higher-ups might take notice. Smile when you're exhausted, even. Just smile.
Don't act as if you know it all (here's looking at you, MBA grad students!).
Be on time and stay late. Don't even think of walking out that door at 6 if you're serious about working in private equity for the long term.
Don't make mistakes. Always have your work checked by other summer analysts, especially in the first few weeks.
Offer to help always, stopping short of being annoying (strive for mildly, humorously annoying instead). Promise the bare minimum, but deliver the extra mile.
Hang out with the seniors, and go to the parties they invite you to, but remember that playing with the big boys also means working like the big boys.
Hangovers don't exist in IBanking.
#5 Be good at your job
Easier said than done, huh? Absolutely.
Here's how to do it:
Be resourceful when they ask you to do the research—don't stop at Google; network within the team, and ask the Research Department or the Investment Banking Department for database access.
Be proficient and professional when drawing up company profiles; avoid the copy/paste.
Create attractive, insightful documents that abide by bank standards and don't screw up the comps and the benchmarking, even if both might be tedious to work on.
Demonstrate a working knowledge of adjustments and always self-check for out-of-range ratios if given a chance to work on financial modeling, come across as eager to learn, not a know-it-all.
No matter how high your GPA is, we guarantee you do not know it all.
The 10 best investment banking internships for undergraduates & recent graduates in APAC (Asia-Pacific)
Investment banking internship requirements for Asia
Asia is a competitive market in all branches of the financial world, and the major players know this. As you peruse the list below, you'll notice some patterns emerging.
Most summer programs are dedicated to penultimate-year students, with analyst positions targeting undergrads and associate ones designed for advanced degree students.
Also, the vast majority place a high focus on analytical, numeric, and verbal skills, as well as on a high GPA (typically well over 3).
Finally, MS Office literacy, English language proficiency, and fluency in at least one Asian language are among the typical requirements.
Previous job experience is not mandatory, but it is sometimes desirable.
1. J.P. Morgan – investment banking summer analyst
The reputed company has over 7,200 Corporate & Investment Banking clients and offers a two-and-a-half-month internship, which has recruits going through all transaction stages.
The position also involves company and market analysis, preparation of mergers and acquisitions client presentation, and advisory for capital markets.
J.P. Morgan provides advisory summer internship program interns with senior and junior mentor assistance.
Duration: 10 weeks
Requirements: Minimum GPA of 3.2, MS Office proficiency, fluent English, fluent Mandarin (preferred)
Locations: Hong Kong, Singapore, Tokyo
Program link: careers.jpmorgan.com
Sophie, a Cambridge graduate who interned at J.P. Morgan London, shadowed by Business Insider for a day
Image source: UK.BusinessInsider.com
2. Barclays Summer Analyst, Summer Associate
The programs both have participants prepare written memoranda as offerings for clients, with hands-on mentorship and experience in modeling, valuation, market and company research, due diligence, and financial analysis.
Duration: 9 weeks
Requirements: Undergraduate positions, accounting coursework preferable, entrepreneurial spirit
Locations: Hong Kong, Singapore
Program link: joinus.barclays.com
Image source: joinus.barclays.com
3. Bank of America Merrill Lynch – Investment Banking Summer Analyst & Associate
Recruited interns will collaborate in preparing client presentations, network across several markets, attend exclusive speaker events, and collaborate with a CRO (Chief Resource Officer).
Targeted industries include consumer healthcare, real estate and REITs, gaming, telecom, IT, media, energy, power, financial institutions, and more.
Duration: 8 to 12 weeks (depending on location)
Requirements: MA student or penultimate year undergraduate; GPA 3.5 or above/degree 2.1 or above; fluency in English
Locations: Hong Kong, Japan (Associate); Hong Kong, India, Japan, Singapore (Analyst) + Australia (both)
Program link: campus.bankofamerica.com
Dilan Gomih is an Analyst for the Sales & Trading Department at Bank of America Merrill Lynch.
4. BNP Paribas – Asia Pacific Summer Banking Internship Programme
Applying to a graduate Analyst position with BNP Paribas is similar to applying for an undergraduate internship.
The institution has several fields of activity that draw on investment banking skills, including Operations, Risk, and Banking, so candidates must become acquainted with the specific structure at BNP Paribas before applying.
Duration: 10 weeks
Requirements: penultimate year students (a similar position is available for graduates); minimum GPA of 3.4
Locations: Hong Kong, China, Korea, Thailand, Taiwan, Singapore + France, and Australia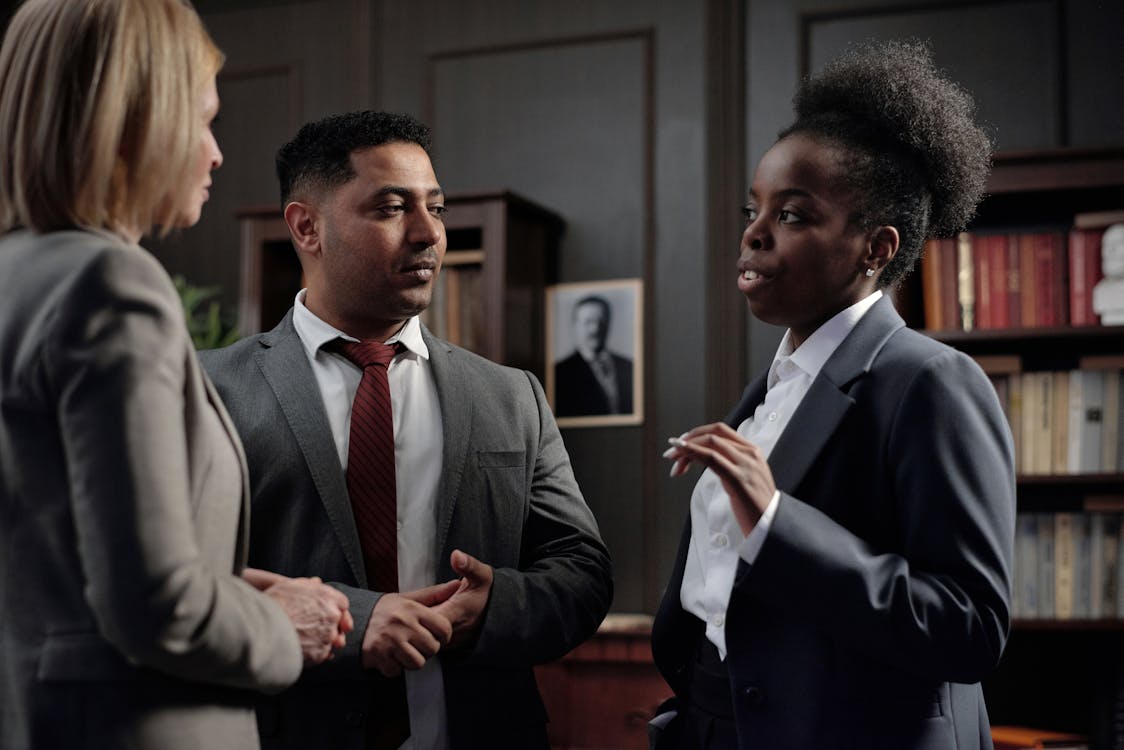 Image source: APACGraduates.BNPParibas.com
5. Credit Suisse – Investment Banking Analyst and Associate Summer Internships
Credit Suisse only accepts analyst applications from undergrads still at university (see below), and, though not formally, they seek out those with very high GPAs.
The application process starts with an online numerical and verbal reasoning skill test, each time for 20 minutes. There are practice tests available on their website.
Duration: 10-12 weeks; Tokyo: 7 weeks
Requirements: only available for penultimate year undergraduate students; no official GPA cut-off point.
Locations: Hong Kong, India, Japan, Singapore
Program link: credit-suisse.com
Roles at Credit Suisse – an outtake from their Campus Recruitment brochure
6. Deutsche Bank – CB&S: Corporate Finance Internship Programme
DB offers training opportunities for graduates, penultimate-year students, and first- and second-year students via their DB Academy program (a 3-day event held each May).
At Deutsche Bank, the Corporate Finance division is called investment banking since it handles capital market coverage, mergers, acquisitions, advisory, debt, and equity insurance.
Interns prepare client pitches, marketing material drafts for corporate banking products, and risk profile assessments.
Duration: 9-10 weeks
Requirements: GPA cut-off point not specified; internship available for MA students and undergraduates; robust numerical, quantitative analysis, and MS Excel skills needed.
Locations: China, Hong Kong, Singapore
Program link: DB.com
7. Lazard – Beijing and Hong Kong Financial Advisory Internship Program
At Lazard, internship recruits are fully immersed in all aspects of the transaction process right from the get-go.
Their primary responsibilities involve market research and financial analysis.
Still, they're also expected to handle on-the-spot requests for several types of materials, including those designed for marketing investment products.
Duration:3 months minimum, full-time
Requirements: Academic excellence is sought after though no formal GPA cut-off mark is specified; English fluency (tested through technical and translation tests), post-graduates, 3rd, and 4th-year students can all apply.
Locations: China, Hong Kong
Program link: lazard.com
Student interns working at Lazard
8. Goldman Sachs – Asia University Internship Programs
Goldman Sachs has numerous offices in the Asia-Pacific region, and this is reflected in its student and graduate program offers.
For undergrads: Summer Analyst (10-11 weeks). For grads working toward an advanced degree (penultimate year): Summer Associate (10 weeks), Gap Year.
For both grads and undergrads: 3 months part-time internship.
For final year students or recent (within 12 months) grads: IBD Off-Cycle (3 months), Analyst Research Training, New Analyst, and New Associate.
Duration: varies, depending on the program (see above)
Requirements: academic excellence, MS Office literacy: recommended: finance, economics, accountancy coursework, some relevant work/internship experience.
Locations: throughout the Asia-Pacific region (including, but not limited to, China, Japan, India, Singapore, Taiwan, Thailand, Korea, Hong Kong, etc.)
Program link: GoldmanSachs.com
Karmen is an associate in the Industrials Group of the Investment Banking Division at Goldman Sachs.
9. Morgan Stanley – Summer Analyst
After a one-week in-class training course, interns receive mentoring and technical training in small classroom groups.
The coursework includes training in specific products, the investment banking industry, accounting, the company's analytical tools, and more.
Speaker events and hands-on work sessions are also included.
Duration:10 weeks
Requirements: available for penultimate-year students with high GPAs; English fluency is mandatory; Asian language fluency is preferred.
Locations: China, India, Australia
Program link: morganstanley.com
Morgan Stanley values diversity.
10. BlackRock – Summer Analyst
The Summer Analyst program from BlackRock is designed as a pipeline for the corresponding full-time position with the prestigious company.
Once accepted, you immerse into in-class training sessions, networking, mentoring, creating a team portfolio, various speaker events, and an innovation challenge (in fact, a hackathon), meant to highlight the company's use of big data in the investment banking industry.
Duration: 10 weeks
Requirements: GPA cut-off not specified online, but the application pre-screening questions do define "minimum standards for academic excellence"; penultimate year students working toward a bachelor's or master's degree; under one year of work experience.
Locations: Hong Kong, Singapore, Taiwan, Korea, Japan
Program link: blackrock.tal.net
The Bottom Line
Though an internship in the investment banking field may be hard work, it's also tremendously exciting and rewarding.
Asia is home to some of the world's current elite finance and banking schools. However, the interview process and internship workflows are all so competitive. It's impossible not to feel proud of eventually having been selected.
Experience in any of the ten positions described above is surely something to brag about.